About Hotel
For booking our hotel Eco Stay By Playsales please call on 7529998998. As an economical hotel, Eco Stay offers an extraordinary experience of refined elegance and impeccable hospitality. Step into the welcoming ambiance of Eco Stay and prepare to be enchanted by its intimate and exclusive atmosphere. With thoughtfully designed Play Deluxe rooms, we ensure that every guest enjoys a stay that is both comfortable and indulgent. Our commitment to affordability means that you can experience the finer things in life without compromising on quality.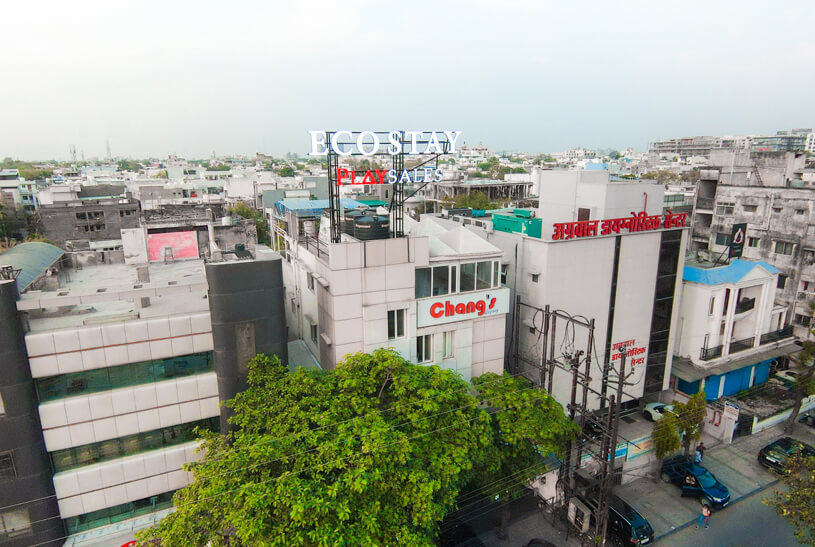 Rooms/Suites
Your home Away from home: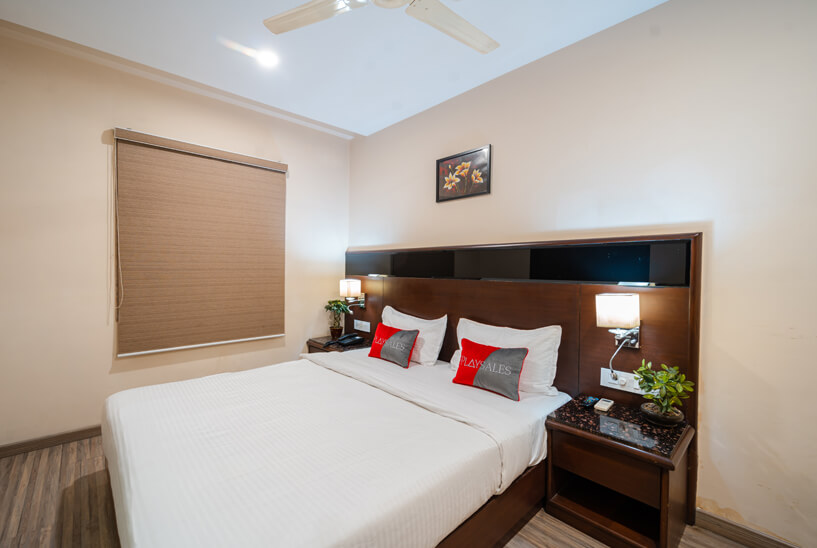 Play Deluxe
Room size - 200 Sq ft.
Each deluxe room features a luxurious king-size bed with a cozy mattress, ensuring a restful night's sleep. Take advantage of the convenient work station, perfect for business travelers or those needing a dedicated space to catch up on emails or work on important tasks. Discover the perfect blend of comfort and convenience in our Deluxe rooms, designed to make your stay truly enjoyable.
Restaurants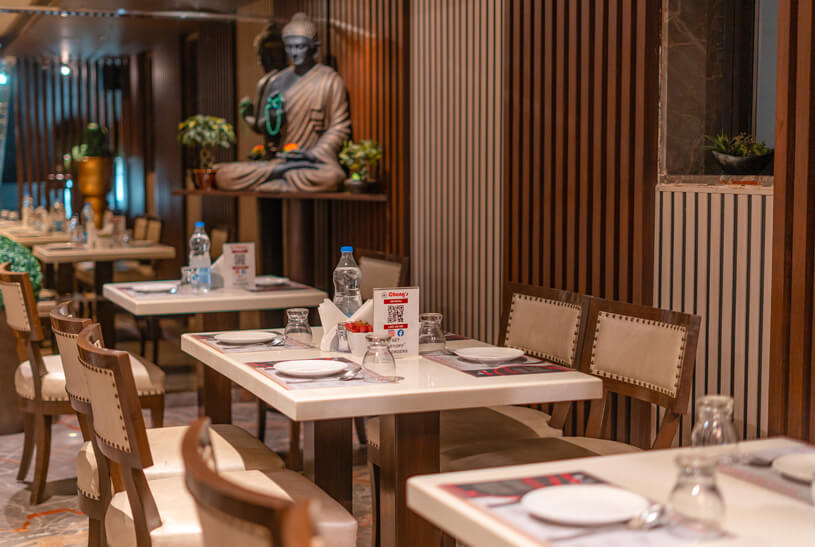 Experience the Timeless Flavors of Chang's Legacy
At Chang's Legacy, talented chefs draw upon their expertise and passion to create a menu that pays homage to both Chinese and South Indian culinary legacies. Whether you're gathering with friends and family or seeking a memorable dining experience, Chang's Legacy promises to take you on a captivating journey through diverse and delicious cuisines.
Gallery
Get inspired for your next adventure
Location and Contact Info
Accessible and convenient
Address
Hotel Eco Stay By Playsales Indore, Plot No. 34 GF, Scheme No.54, Sector G, Vijay Nagar, Indore, Madhya Pradesh 452010
Get Direction
PLACES NEAR PLAYOTEL HOTELS
SOMANIPURAM ADVENTURE RESORT INDORE – 13 KMS
DEVI AHILYABAI HOLKAR AIRPORT – 18 KMS
RAJWADA PALACE – 4.4 KMS
KHAJRANA GANESH MANDIR – 8.3 KMS
DEVI AHILYA VISHWAVIDYALAYA, INDORE – 3.5 KMS
KAUTILYA ACADEMY-COACHING -900KM
CHOKHI DHANI INDORE -13KM
BILAWALI LAKE -5.4KM
KAJLIGARH FORT -20KM
PRACHIN SHANI MANDIR -3KM
TAFREEH AGRO PARK -12KM
TINCHA WATER FALL -30KM
BEANS CAFÉ – 5.5 KMS
BAPAT SQUARE – 10 KMS