About Hotel
For booking our hotel Playotel Premier Guna please call on 7529998998. Embrace the rich character, tradition, and historical worth of the city with Playotel hotels while you seek out hotels in Guna. Sitting majestically in the heart of Guna, a designated neighborhood of the city, Playotel Premier, Guna is the quintessential one stop destination for a traveler seeking hotels in Guna. The hotel is an apt destination to experience the idyllic accommodation with unparalleled services. Playotel Premier, Guna provides the ultimate haven amongst the travelers reconnoitering this beautiful destination amidst the neighboring cities like Gwalior, Bhopal, Indore, Ujjain and Jaipur. Arrive to Playotel hotel's business accommodation catering towards your work and vacay trips with amenities such as well-equipped 44 Play Deluxe rooms, conference and meetings rooms, fitness center, swift and sleek food and beverage services and located in high proximity to Soumya shopping mall, Guna railway station and the corporate hub Spice Park.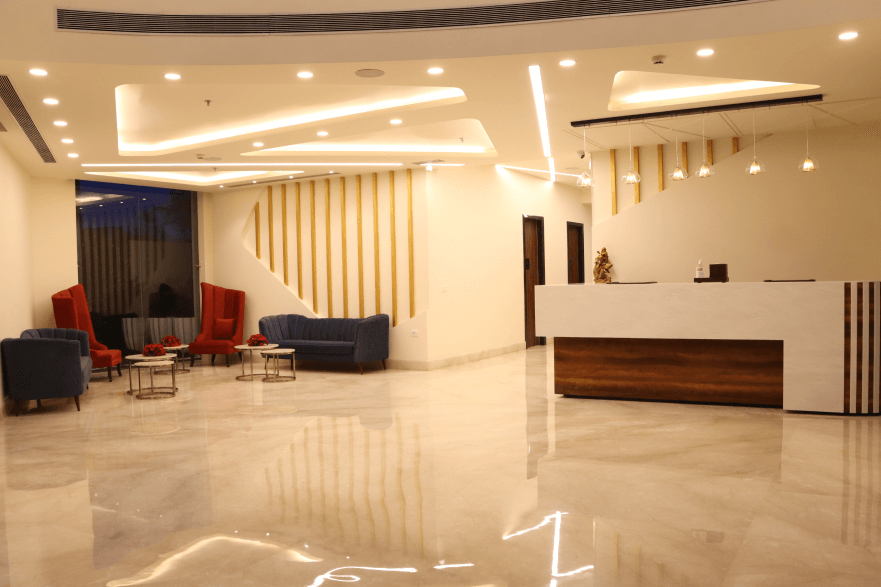 Rooms/Suites
Your home Away from home: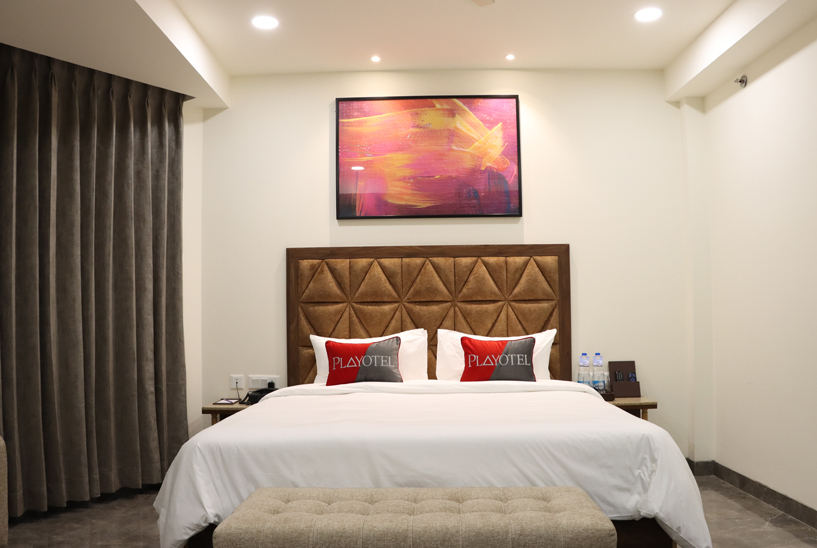 Play Deluxe
Room Size - 370 Sq. Ft.
Relish the arrangement of one king size bed with cozy mattress, work station, LCD and mini fridge in the midst of 370 square feet of space. Facilities like King size bed with cozy mattress, LED, Desk, Tea/ Coffee Maker, Bottled water, Mini-Fridge, Electronic safe, Well-appointed bathroom with bath amenities, Wifi.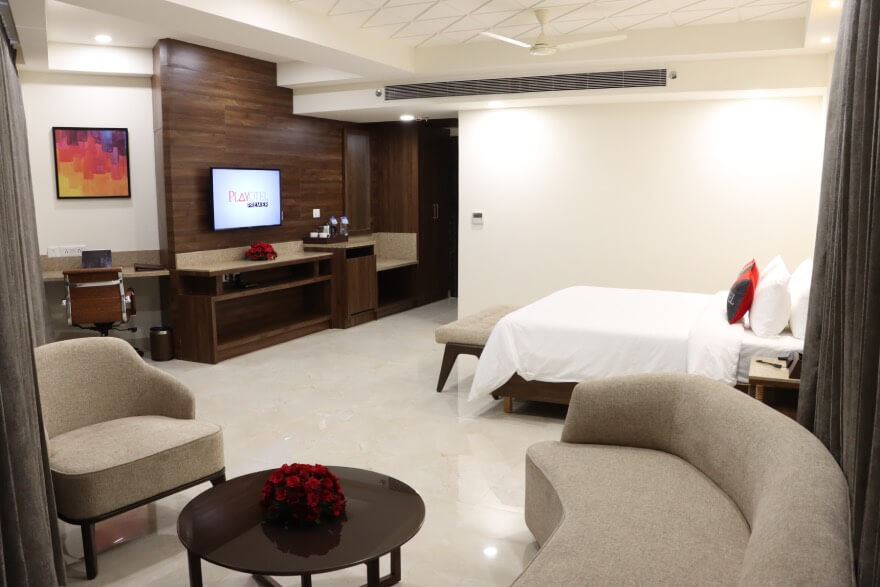 Premium​
Room Size - 385 Sq. Ft.
The spacious 385 square feet room boasts a perfect combination of design, style and space featuring one king size bed, Wi-Fi with 24hour room service. Facilities like King size bed with cozy mattress, LED, Desk, Sofa, Alarm Clock, Tea/ Coffee Maker, Bottled water, Mini-Fridge, Electronic safe, Well-appointed bathroom with bath amenities, Wifi.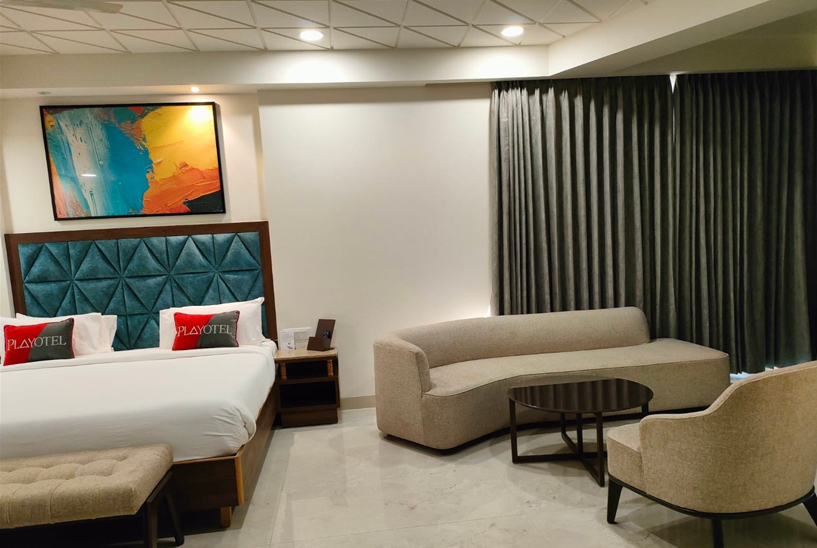 Play Suite
Room Size - 474 Sq. Ft.
Unwind in this contemporary 474 square feet suite featuring one king bedroom and a spacious bathroom. The Play Suite comes with a state-of-the-art home entertainment system. Facilities like King size bed with cozy mattress, LED, Desk, Sofa, Alarm Clock, Tea/ Coffee Maker, Bottled water, Mini-Fridge, Electronic safe, Well-appointed bathroom with bath amenities, Wifi.
Restaurants
Your home Away from home: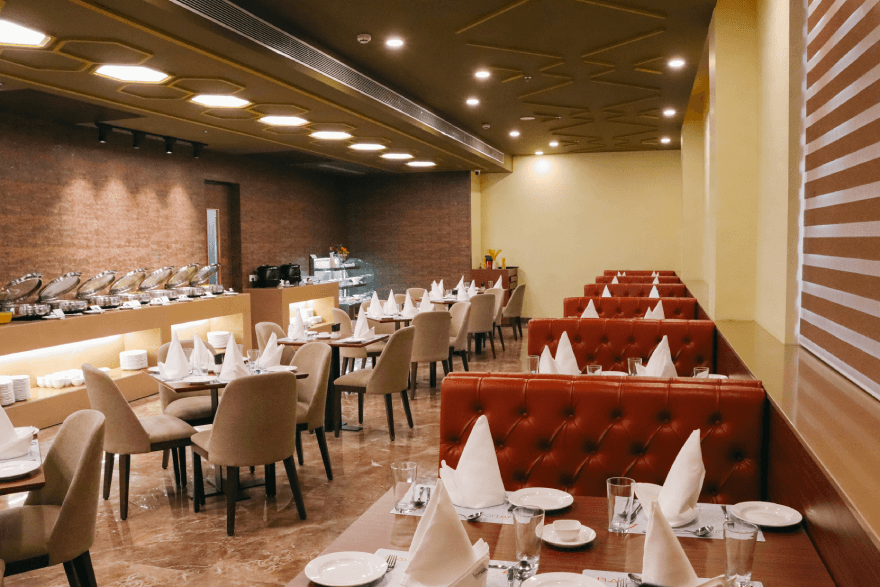 A SUPERB PLACE TO RELAX, UNWIND & ENJOY
Kick start your day with a delicious family breakfast with our wholesome buffet filled up on a variety of hot breakfast items, juices, fresh fruits and more along with mouthwatering locally inspired conceptions and indulge yourself in the scrumptious lunch, dinner and anytime in between or end your day. An exceptional dining experience anticipates you at the PlayDine-Guna featuring an interesting setting of culinary island with live kitchens, private and semi-private seating enclaves. PlayDine Guna offers a variety of locally inspired cuisines which provides the multi-cuisine experience as well as the comforting delight of regional and global cuisine. The restaurant is perfect pick for after work get together, family events or catching up with friends.
Banquet & Conferences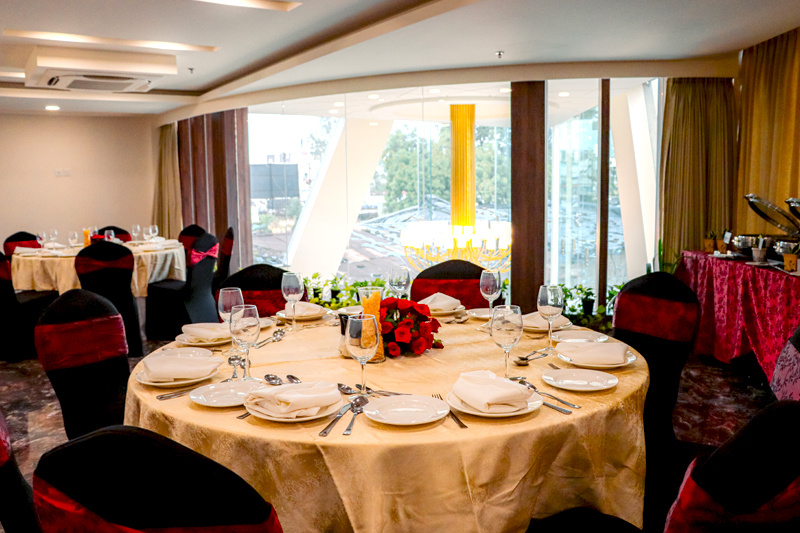 PlayMeet
Guests are invited to enjoy variety of games with their stay.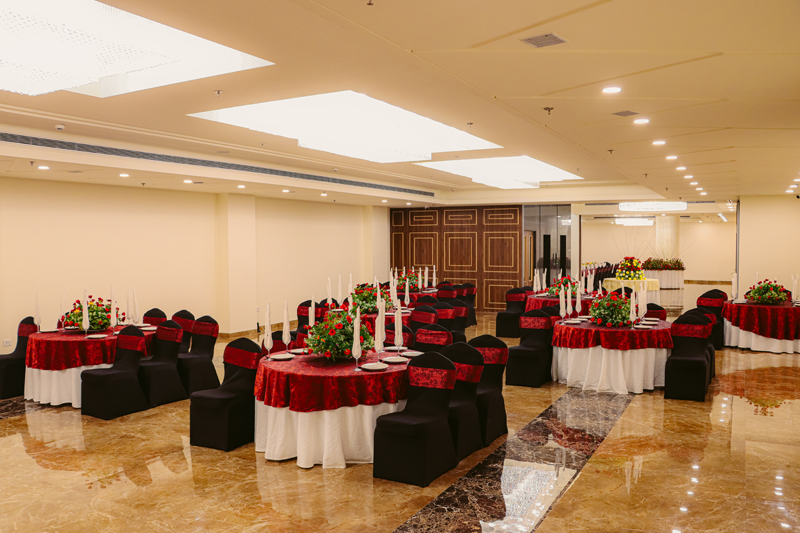 PlayHall
We are here to assist you celebrate your special events in panache, whether you're in search of elevating your next business meeting with modern audiovisual technology and an array of flexible venues with a sweeping 6,750-square-foot PlayHall which is the most contemporary business venue for conferences and events or bring your dream wedding to life with our expert wedding planners who will assist you at every step of the way. The venues at Playotel Premier, Guna eyes everything you need, they are well appointed and accompanied by an enthusiastic and cheerful team at your service to ensure your ideas get a fresh makeover.
Facilities
HAVE LOTS OF FUN IN OUR PLACE
We care for our guests, That is why we provide facilities to make our guest feel comfortable.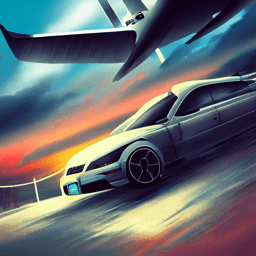 Airport Transfers
Airport transfers are pre-arranged transportation for travellers from an airport to our hotel. You can also book transfers when you're heading back to the airport at the end of your trip on surcharge.
City Experience
Guna was a part of erstwhile Gwalior State during pre-independence period. It was not considered expedient to locate the district headquarters at Guna, because of its being the British Cantonment. The old name of the district was Issagarh. In 1909 some districts were reorganised. As a result of this the headquarters of Issagarh district were shifted from Issagarh to Bajranggarh then a tahsil place. However Guna was made the headquarters of the district on November 5, 1922, as it was more suited than Bajranggarh in respect of basic infra-structural facilities. The Agra-Bombay road passing through Guna had already been there and the Midland Railway constructed the railway line passing Guna in 1897. The most prestigeous industrial establishment of the region, the National Fertilizers Ltd. Vijaypur near Guna has made rapid strides in recent years. It has placed Guna prominently on the industrial map of the country. A broadcasting station of All India Radio was opened at Guna on 10th April 1993.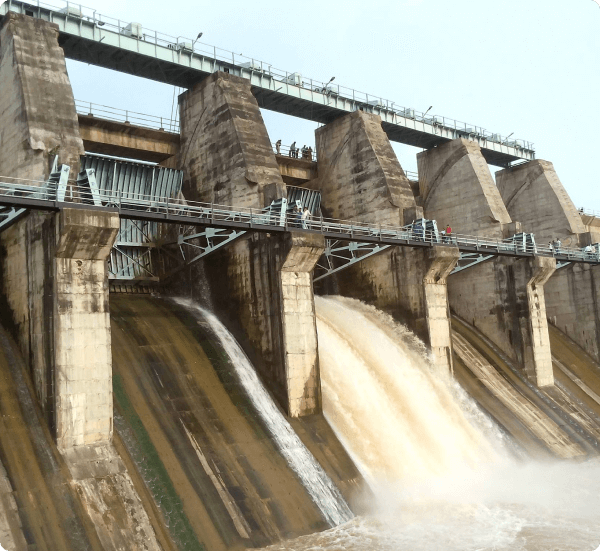 Gopi Krishan Sagar Dam
Gopi Krishna Sagar Dam is a must visit tourist destination in Guna known as an eco-tourism destination, it is home to variety of flora and fauna. A large number of dams have been constructed in the state of Madhya Pradesh and one such dam is the Gopi Krishna Sagar Dam. This dam play a very important role in water supply, irrigation, power generation and other utilities. The dam is a result of the determination of Madhya Pradesh Government in ensuring safety of the citizens of the region.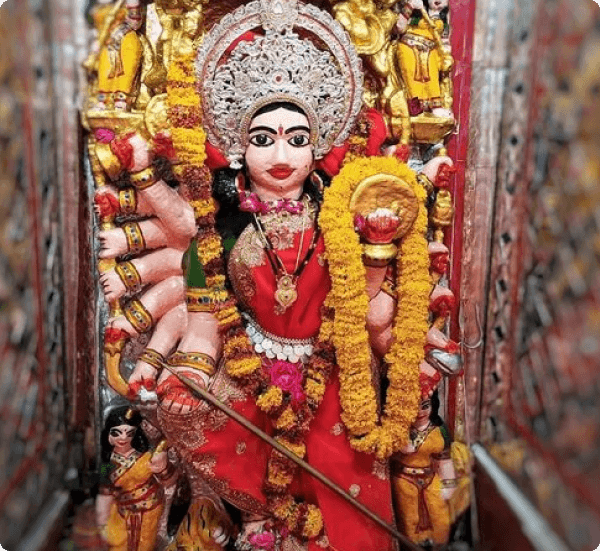 Bisbhuji Mata Temple
The Bisbhuji temple has an exclusive idol of Maa Bees Bhuja Devi with 20 arms. It is an extremely religious place and known to be one of its kind among the temples in the district of Guna. The deity is said to have 20 arms and hence the name Bees Bhuja Devi. According to popular beliefs every time one counts the arms of the goddess, it gives a different number. It is also known that one who counts the number of arms of the goddess to be 20 arms correctly is gifted to be spiritually inclined and has special blessings of the goddess.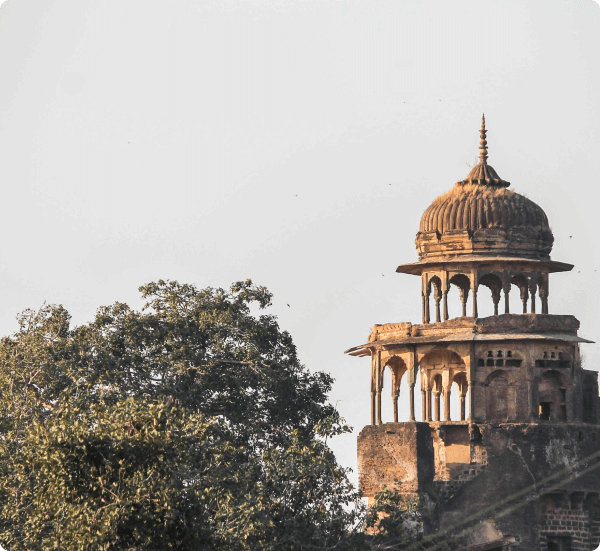 Bajrang Garh Fort
Bajrangarh Fort is yet another hot spot in the city of Guna. Bajrang Garh is a village in Guna tehsil. The fort which stands as an epitome of Maratha strength was once known as Jharkon. Bajrang Garh fort is a history citadel located in Guna. There are four gates in the Bajrang Garh fort. The complex of the Bajrang Garh Fort encompasses Moti Mahal, Rang Mahal, Ram Mandir and Bajrang Mandir. These mahals and mandirs remain intact inside the complex of Bajrangarh Fort. The fort on a high hiss is situated on the bank of Chapet river and is spreads over 72 bighas of land. Four imposing gate namely Guna Darwaja, Gadha Darwaja, Raghavgarh Darwaja and Mahalghat Darwaja once add to the beauty of this majestic fort.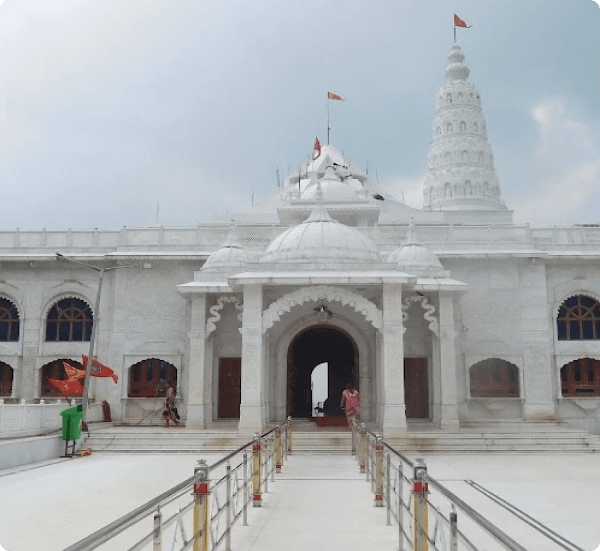 Hanuman Tekri
The Hanuman Tekri is a temple situated in Guna which occupies the city's top most historic hill. The temple is believed to be around 600 years old. Lord Hanuman is considered to be very powerful in this temple and is frequented by visitors from all over Guna. During festivals and fairs, special puja and abhisek take place and this is the main crowed puller.
Gallery
Get inspired for your next adventure
Location and Contact Info
Accessible and convenient
Address
Playotel Premier, Guna – A.B Road, Guna, Madhya Pradesh
Get Direction
PLACES NEAR PLAYOTEL HOTELS
HANUMAN TEKRI, GUNA – 4.6 KMS
GOPI KRISHAN SAGAR DAM, GUNA – 15 KMS
BAJRANG GARH FORT, GUNA – 8.4 KMS
BEES BHUJI TEMPLE, GUNA -11 KMS