On - 05 May 2023
By - Playotel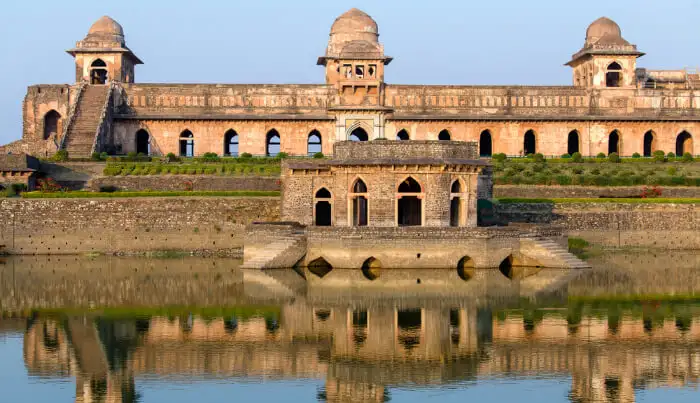 Indore is a vibrant city in central India, renowned for its rich history, beautiful temples, and delectable street food. If you're seeking a quick escape from the city's hustle and bustle, there are many stunning places to visit within 100 km. Here are some of the top places to explore near Indore within 100 km:
Mandu:
Mandu is a historic town situated 95 km from Indore, known for its splendid palaces, mosques, and other heritage monuments. It is also a paradise for nature lovers with beautiful gardens, lakes, and waterfalls.
Maheshwar:
Maheshwar, a charming town located 90 km from Indore, lies on the banks of the Narmada River. It is renowned for its exquisite temples, handloom sarees, and Maheshwari fabrics. The town also houses the magnificent Ahilya Fort that is a must-visit.
Ujjain:
Ujjain, an ancient city located 55 km from Indore, is famous for its beautiful temples, especially the Mahakaleshwar Temple, one of the twelve Jyotirlingas in India. It is also a treasure trove of history and culture, making it an ideal destination for history enthusiasts.
Omkareshwar:
Omkareshwar, situated on an island in the Narmada River, is a beautiful temple town located 77 km from Indore. It is known for its stunning temples, including the Omkareshwar Temple, another one of the twelve Jyotirlingas in India. Nature lovers can also indulge in the town's serene beauty.
Choral Dam:
Choral Dam, a serene lake located 28 km from Indore, is surrounded by lush green forests and an excellent spot for a family picnic or a day out with friends. Water sports enthusiasts can enjoy activities like boating.
Indore and its surrounding areas offer several incredible places to visit within 100 km that provide a unique experience and a glimpse into the region's history, culture, and natural beauty. So, plan your trip, pack your bags, and get ready to explore these magnificent destinations.