About Hotel
For booking our hotel Signature Planet By Playsales please call on 7529998998. Welcome to Hotel Signature Planet by Playsales, a haven where affordability and comfort seamlessly blend to offer an exceptional stay. Conveniently located in the heart of Indore, the largest metropolitan city in Central India, Signature Planet is a premium property that boasts 25 well-appointed rooms and two spacious banquet halls, accommodating up to 150 guests. Our strategic location ensures easy access to major transit points and popular tourist attractions, allowing you to explore the city with ease.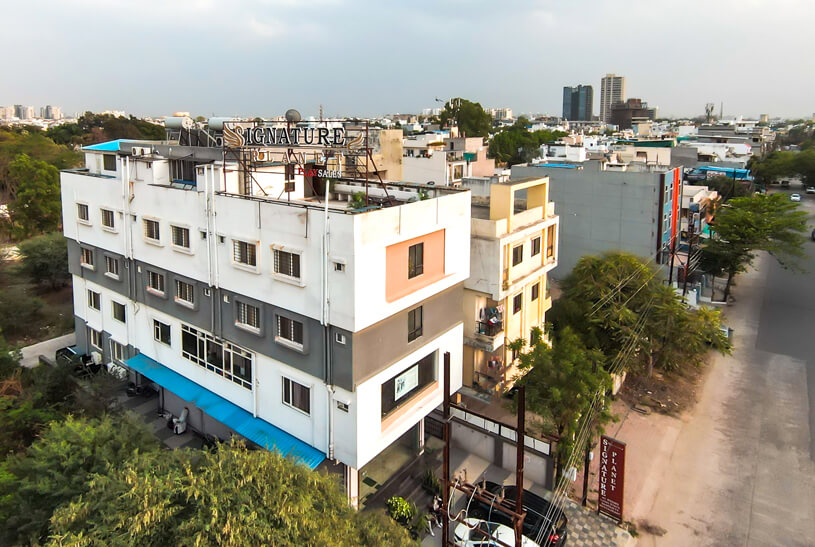 Rooms
Your home Away from home: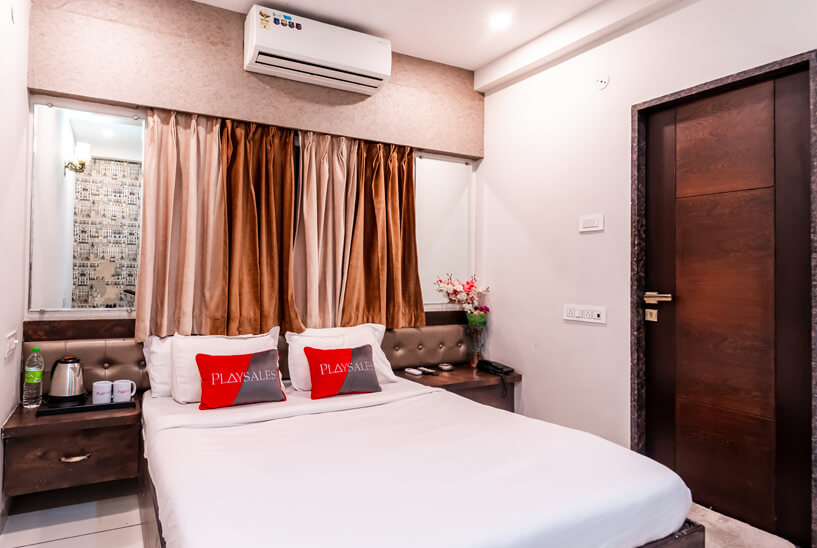 Play Deluxe
Room Size - 200sq ft
Each deluxe room features a luxurious king-size bed with a cozy mattress, ensuring a restful night's sleep. Take advantage of the convenient work station, perfect for business travelers or those needing a dedicated space to catch up on emails or work on important tasks. Discover the perfect blend of comfort and convenience in our Deluxe rooms, designed to make your stay truly enjoyable.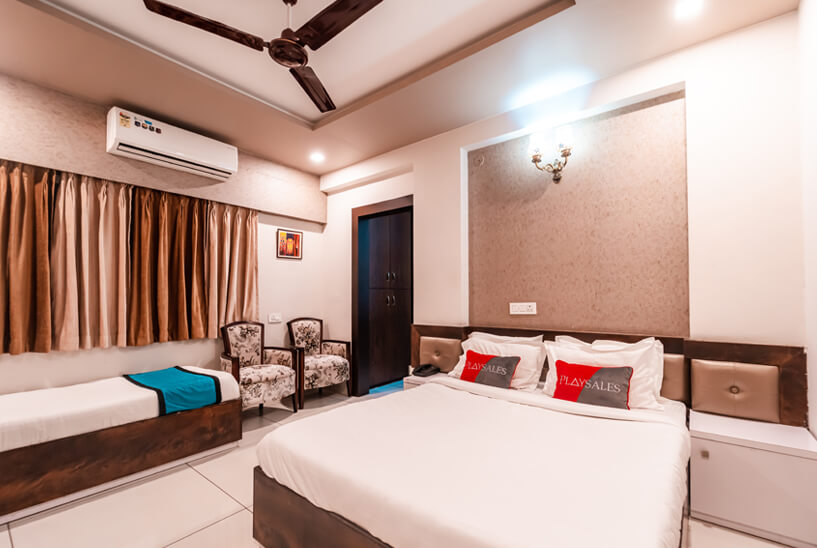 Premium
Room Size - 250sq ft
Experience the ultimate in comfort with a king-size bed adorned with a cozy mattress, inviting you to sink in and drift into a restful sleep. The suite also features an LED TV, providing a range of channels for your entertainment pleasure. A dedicated work desk and a comfortable sofa offer the perfect spaces for work or relaxation.
Restaurants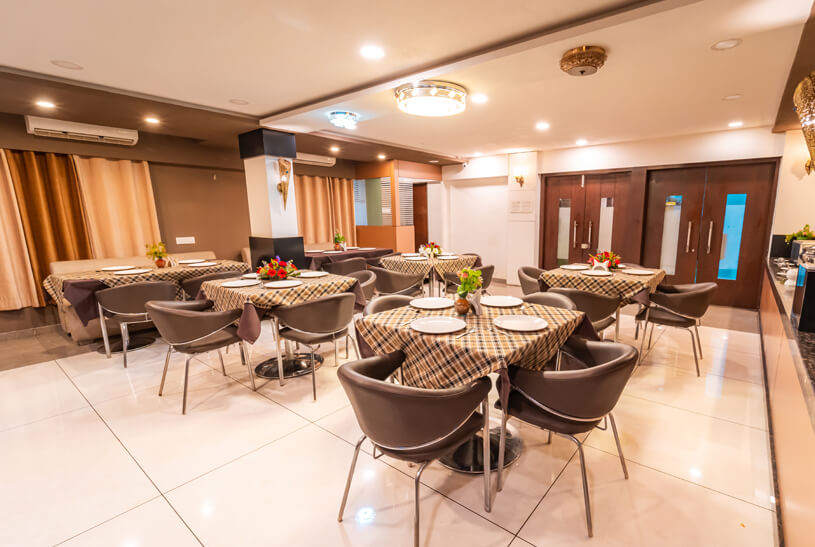 Taste the Authenticity at Naivedyal
Naivedyal is a restaurant that takes immense pride in serving traditional cuisine that pays homage to the rich culinary heritage of India. Indulge your senses as you savor the rich, aromatic curries, the delicate balance of spices, and the vibrant colors that adorn our plates. Naivedyal's menu showcases a diverse array of regional specialties, offering a true taste of the delicious treasures found across India.
Banquet & Conferences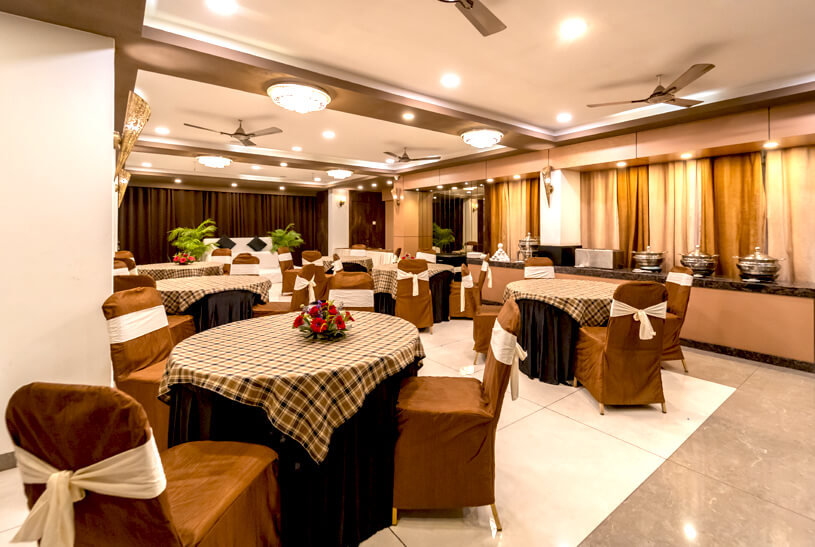 PlayHall
Elevate your events and impress your guests with the exceptional facilities and services offered at PlayHall, located within Hotel Signature Planet By Playsales. Our versatile banquet space is designed to accommodate a wide range of occasions, from corporate meetings and training to intimate gatherings and joyous celebrations. Whether you're hosting a large-scale corporate event or an intimate gathering, our team will work closely with you to understand your vision and execute it to perfection.
Facilities
HAVE LOTS OF FUN IN OUR PLACE
We care for our guests, That is why we provide facilities to make our guest feel comfortable.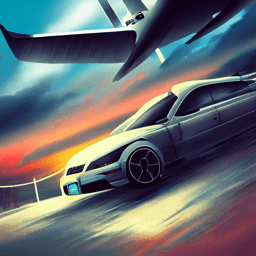 Airport Transfers
Airport transfers are pre-arranged transportation for travellers from an airport to our hotel. You can also book transfers when you're heading back to the airport at the end of your trip.
City Experience
Indore traces its roots to its 16th century founding as a trading hub between the Deccan and Delhi. The city and its surroundings came under Maratha Empire on 18 May 1724 after Maratha Peshwa assumed the full control of Malwa. During the days of the British Raj, Indore State was a 19 Gun Salute (21 locally) princely state (a rare high rank) ruled by the Maratha Holkar dynasty, until they acceded to the Union of India. Apart from this Indore is also known for its architectural splendor. The tales of the glorious past are narrated by these splendid historical monuments and cast a magical spell on the visitors. Rani Ahilya Bai Holkar was a great architectural patron and spent a lot of money on the construction of many temples across the nation. The queen is taken in great regard by the people and as a tribute; her statue was built in the center of the city, near Rajwada.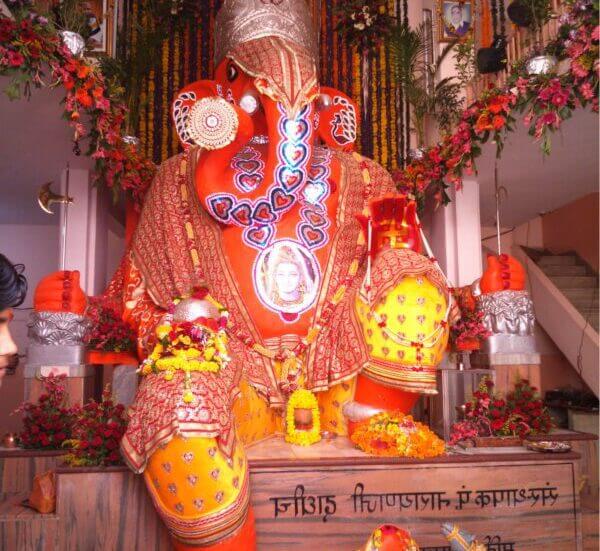 Bada Ganpati
Better known for its size than antiquity, this temple houses perhaps the largest Ganesh idol in the world measuring 25 feet from crown to foot. Created as a result of the dream of an Avantika (Ujjain) resident, Shri Dadhich, it was built in 1875.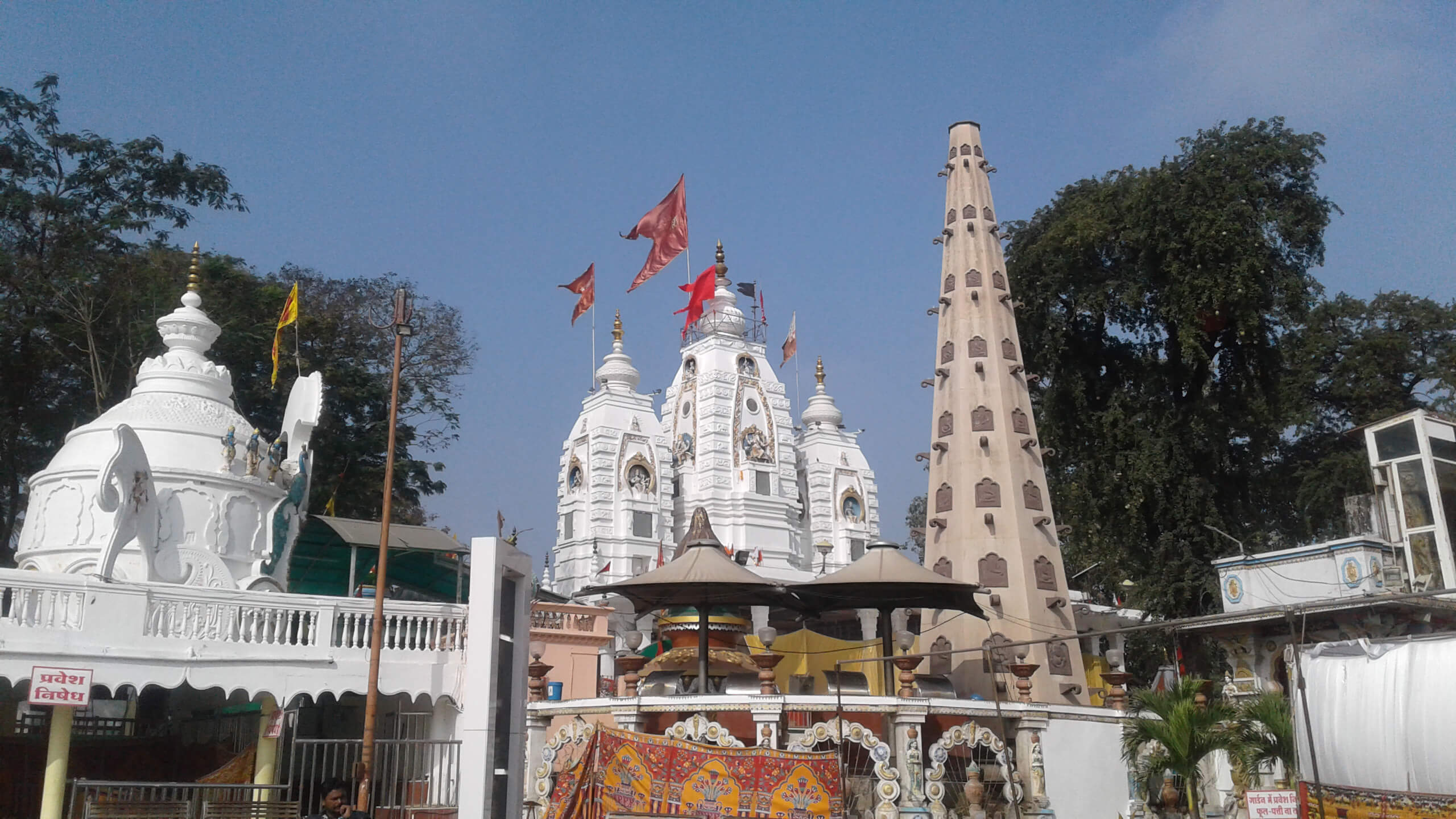 Khajrana Ganesh Temple
The citizens of Indore have great faith in this Ganesh temple, built during the reign of Ahilyabai Holkar. It is believed that all wishes are fulfilled by praying here. Nearby is the dargah of Nahar Sayed. This is an important pilgrimage place for Maita Muslims.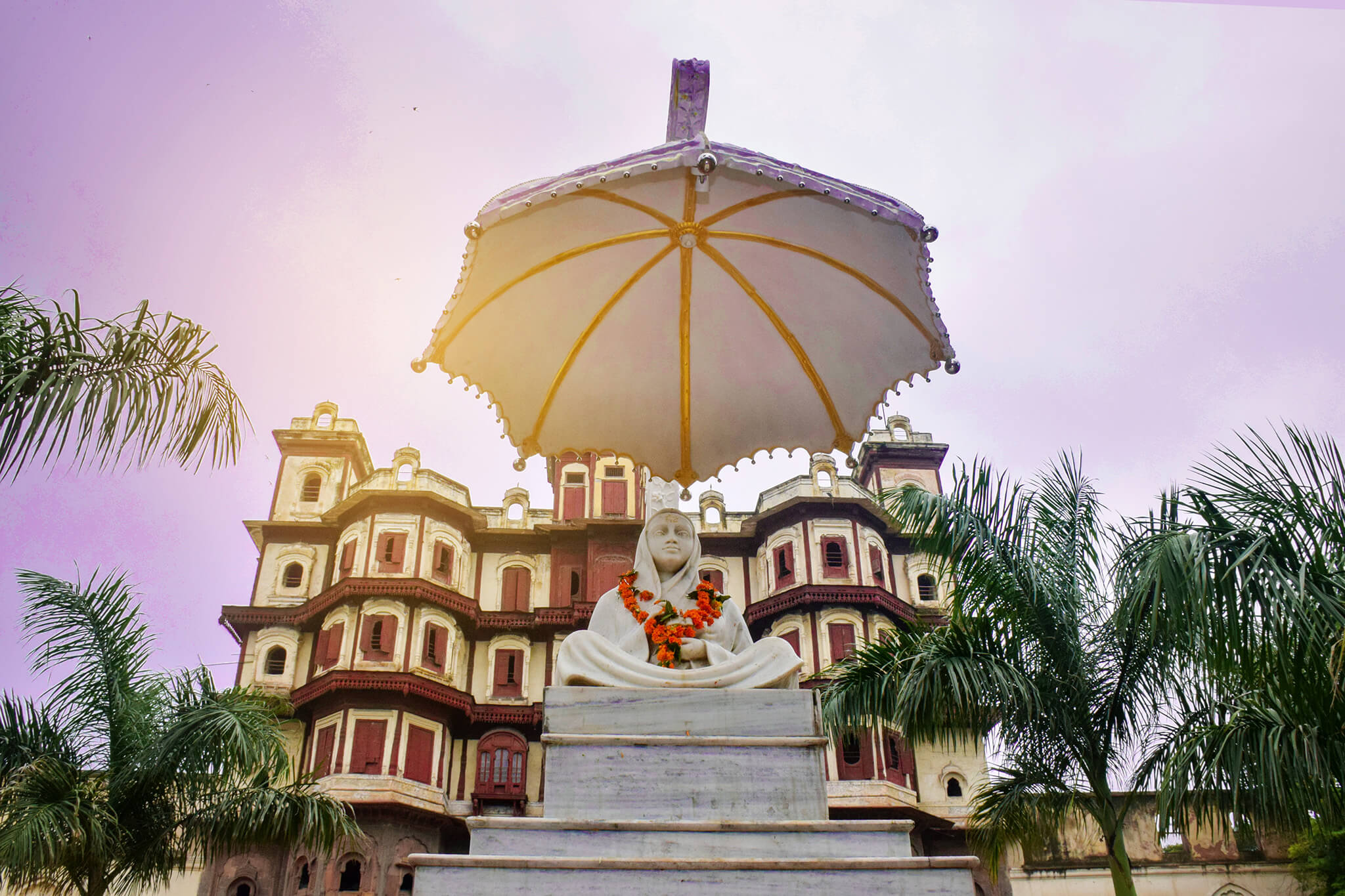 Rajawada
Synonymous with the heart of Indore city, it stands today as a mute witness to the bygone splendor of the Holkar rulers. This 200 year old seven-storey historic palace of the Holkars is built in a mixture of Muslim, Maratha and French styles. The lower three floors are made of stone and the upper floors are made of wood, which made it very vulnerable to destruction by fire. Rajwada was burnt three times in its history; the last fire in 1984 took the greatest toll. Today only the front facade remains. Renovations have recreated some of the old glory of this beautiful palace.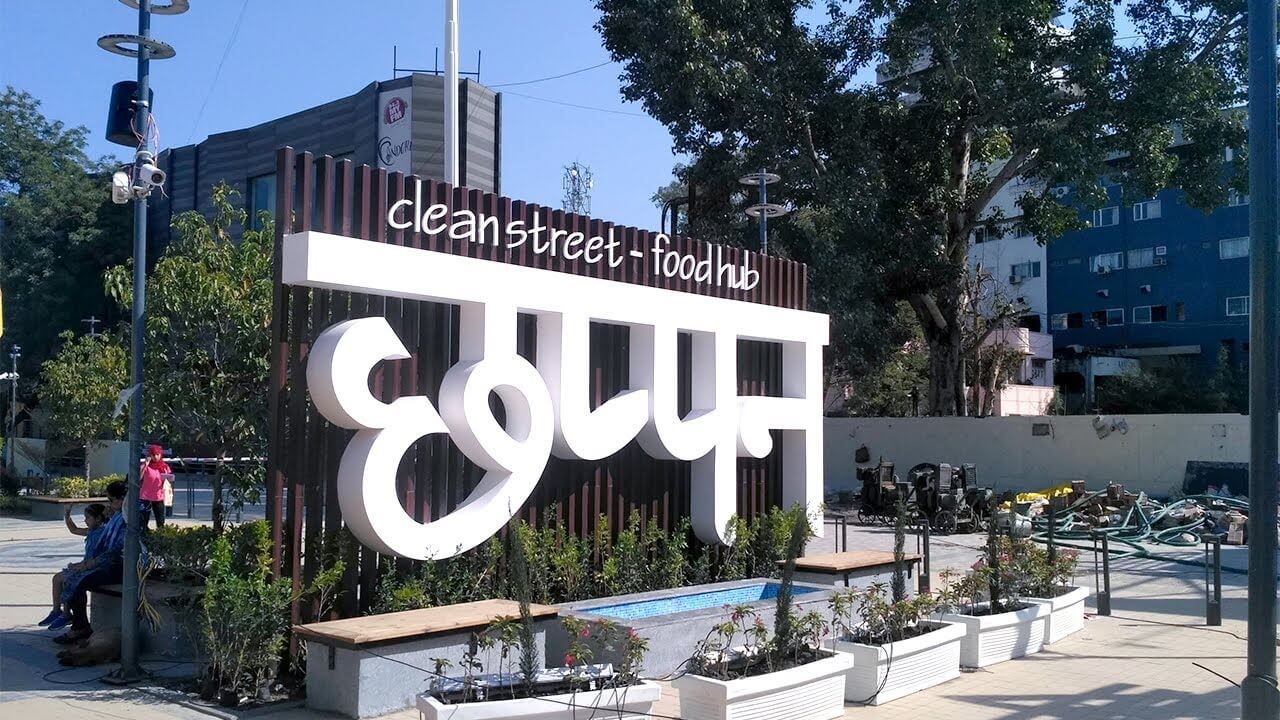 Chappan Dukan
(56 Shops) is a must-visit place for all foodies where you can find all street food, namkeens (Indian snacks), and other food/noon-food items !! This street is famous for delicious & cheap snacks and sweets of Indore !! Right from 6:00 AM everyday when the Indore's ubiquitous breakfast Pohaa is served at various shops, till late in the evenings (around 10:00 PM) !! This market is abuzz with a huge variety of items – you can have many types of snacks, chaat, sweets, foods, hotdog (banjos), momos, and hot & cold drinks such as coffees, teas, milkshakes, juices, etc., all at one place !!
Gallery
Get inspired for your next adventure
Location and Contact Info
Accessible and convenient
Address
Hotel Signature Planet By Playsales Indore, 427, behind Rajpal Toyota Showroom, Part I, Scheme No 114, Indore, Madhya Pradesh 452010
Get Direction
PLACES NEAR PLAYOTEL HOTELS
SOMANIPURAM ADVENTURE RESORT INDORE – 13 KMS
DEVI AHILYABAI HOLKAR AIRPORT – 18 KMS
RAJWADA PALACE – 4.4 KMS
KHAJRANA GANESH MANDIR – 8.3 KMS
DEVI AHILYA VISHWAVIDYALAYA, INDORE – 3.5 KMS
KAUTILYA ACADEMY-COACHING -900KM
CHOKHI DHANI INDORE -13KM
BILAWALI LAKE -5.4KM
KAJLIGARH FORT -20KM
PRACHIN SHANI MANDIR -3KM
TAFREEH AGRO PARK -12KM
TINCHA WATER FALL -30KM
BEANS CAFÉ – 5.5 KMS
BAPAT SQUARE – 10 KMS